International Marketing job vacancy at Delhi in Mankind Pharma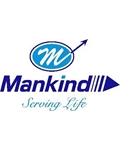 ---
Job Details / Candidate Eligibility Criteria
MANKIND PHARMA LTD International Business is surging ahead.
We are looking for #Teamplayers who are as passionate for enhancing the access of affordable healthcare across RoW markets as we are.
If you are always looking to create a lasting impact and make a positive difference in the lives of patients you cover, #MankindIB is the springboard that takes your #Career to the next orbit.
International marketing experience is preferable, though not mandatory. If you are Exceptional, we will make an Exception.
#MarketingHead - International Business: Min. 5 years' experience as a GPM & above.
#ProductManager/ Group Product Manager - International Business: Min. 1 year experience as a PMT. Acute therapy exposure is preferable.
Send your CV to careers@mankindpharma.com
---
---
Help your friends, Share this job!