Product Manager job vacancy at Mumbai City in Zydus Healthcare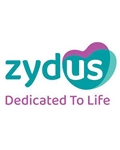 ---
Job Details / Candidate Eligibility Criteria
Zydus Healthcare Limited is Hiring!!!
We are looking for Product Managers into the Dermatology and Cosmetology business of Zydus Healthcare Limited.
The applicant should have minimum 4+ years of Product Management experience (preferably Skin care segment).
The position is based at Mumbai HQs (Goregaon East) as a full-time role.
Interested candidates, please WhatsApp cv
Show Contact Details
---
---
Help your friends, Share this job!
Related Jobs