Production job vacancy at Hyderabad in Bharat Biotech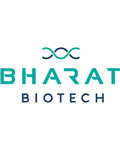 ---
Job Details / Candidate Eligibility Criteria
Greetings from Bharat Biotech International Limited,
We have urgent requirement for Experience Professionals for our vaccines manufacturing unit in Hyderabad.
Qualifications-B.DC / Diploma / ITI
Department - Production( Formulation & Filling )
Job Location -Turkapally,Hyderabad
Experience- 02-08 Years
Position- Executive/Jr.Executive/Sr.Operator / Operator
Salary - Negotiable
Roles and Responsibilities;
*Must have experience in Aseptic manufacturing process.
*Candidate must having hands on experience in filling and formulation of vaccines & Injections.
*Hands on experience in Vial Washing,Tunnel's,Vial Filling activities.
*Hands on experience in Dry heat sterilizer & Steam heat sterilizer.
*Hands on experience in Compounding,Formulation & Filling activities.
Interested candidates can share their updated CV to
" careers@bharatbiotech.com "
---
---
Help your friends, Share this job!