Product Executive job vacancy at Mumbai City in Lloyd Healthcare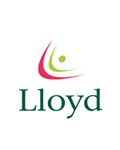 ---
Job Details / Candidate Eligibility Criteria
. Assistant Product Executive (Cardio - Diabetic)

The candidate should have a B. Pharm / M. Pharm degree and with Preferred MBA in Marketing.

Minimum experience required in this position: Min 1 – 2 Years preferred in any segment but having good product knowledge & scientific knowledge.

Designation: Product Manager
CTC: up to 4 Lacs
Location: Mumbai
Segment: Cardio Diabetic
Responsibilities:
• Dealing with strategic marketing planning, Product positioning & branding in any segment
• Market Research & Analysis for new market penetration & new product launch.
• Monitoring the monthly performance of brands and budgets to deliver the objectives in terms of Sales, Profit Margins and Market Shares.
• Monitoring & helping team of product managers for their respective product Portfolio & work function
• Communicating market strategies to field staff and provide them required information.
• Carrying out market/field visits to oversee implementation of marketing activities.
• Team Building & Budget Preparation for the division.
• Coordinating with Purchase, Distribution & Training departments to ensure timely availability of products, promotional inputs & skill development of field force.

Apply Now
---
---
Help your friends, Share this job!
Related Jobs