Product Executive job vacancy at Ghaziabad in Dabur India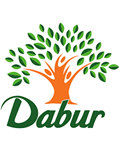 ---
Job Details / Candidate Eligibility Criteria
KEY RESPONSIBILITIES
Responsibility Area Functions
Brand Planning along with the market analysis (IQVIA-IMS)
Identifying the opportunities for sales growth. Provide direction, motivation & training to field sales team for ensuring optimum performance.
Ensuring marketing strategy implementation through sales force
Conducting training programs for new recruits
Market research for improving specialty wise product portfolio
Market Survey for the new products scope to launch through analysis with depending variables like portfolio fit, pricing, need etc.
Should be accurate in NPD launch
Should have handling experience of Product life cycle
Helping sales force team for doctors queries regarding product
Apply Now
---
---
Help your friends, Share this job!
Related Jobs