Product Executive job vacancy at Delhi West in Kuresys Labs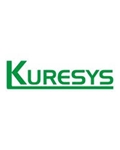 ---
Job Details / Candidate Eligibility Criteria
1. Monitor market trends and data.
2. Design literature, Reference folder, Visual aids, New Product launch inputs.
3. Sales analysis and Planning- Territory, Brand, Competitors & feedback to be presented on the team on a monthly basis.
4. Competitor activity feedback.
5. Promotional inputs, Inventory, Inventory & distribution plan.
6. Briefing the sales to ensure effective implementation of plans.

Apply Now
---
---
Help your friends, Share this job!