(MR) Medical Representative job vacancy at Bihar and Jharkhand in Macleods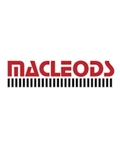 ---
Job Details / Candidate Eligibility Criteria
Job Opportunity
Macleods pharmaceuticals Ltd is 7th largest company in India. We are launching New division (Genwell) in Bihar and Jharkhand.
Genwell is Ortho /
Gynec focus division.
Openings are across all major HQs.
Job title: Marketing
Executive ( Medical
Representative
Education qualification: Science Graduate
Experience: Minimum 1 years as medical representative in reputed company.
CTC: Attractive and negotiable
Interested candidate can send resume with mention of preferred HQ on below email ID on or before 15/09/2023
Show Contact Details
---
---
Help your friends, Share this job!
Related Jobs