Group Product Manager job vacancy at Mumbai City in Exeltis india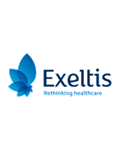 ---
Job Details / Candidate Eligibility Criteria
Experience - 10 Yrs
Segment :- Cardio/diabetic
ctc upto - 16-18 lpa

Job Profile
• Develop business models and plans to achieve corporate revenue growth.
• Motivate and supervise sales team to meet departmental goals.
• Monitor and evaluate metrics to measure the efficiency of business plan.
• Understand customer needs and suggest effective product solutions.
• Recommend innovative product ideas to improve sales and profitability.
• Plan, coordinate and manage product development and enhancement projects.
•
• Update clients about project status on regular basis.
• Maintain strong working relationships with doctors/pharmacists and identify new business opportunities.
• Develop business proposals for new business opportunities.
• Address customer and employee concerns promptly.
• Ensure that end product meets quality standards and customer requirements.
• Assist in launching new products in market.
• Market intelligence and market survey
• Grooming new candidates for product team.

Qualification
• Bachelors in Pharmacy along with Masters/PG in Pharmaceutical Marketing
• Age Group – 30 years and above
Develop project plan, budget and schedules based on client requirements.
Apply Now
---
---
Help your friends, Share this job!
Related Jobs