Distribution Manager job vacancy at Mumbai City in Syncom Formulations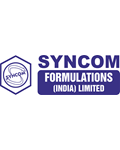 ---
Job Details / Candidate Eligibility Criteria
Job Title: Distribution Department

Experience: Min 2 - 5 Years

Job Location: Mumbai Head Office

Work Timing: 09 .00 AM to 6:30 PM (All Saturday Off)

Job Role:
1. Collection Follow up
2. Ledger checking and confirmations of stockiest
3. Inventory management of stockiest
4. Ensure Security cheques of stockiest
5. Excess stock report follow with field
6. Expiry management and returns management
7. Ensure all CN is issued on time
8. Ensure collection matches with sales.
9. Database of all stockiest
10. Master updation of all distributor and stockiest as per statuary req.
11. stock and Sales statement checking and confirming with physical statements

Key Skill requirements:
• Minimum 2 to 5yrs of experience in Distribution with relevant experience in Pharma formulations sector
• Excellent written and verbal communication skills.
Apply Now
---
---
Help your friends, Share this job!