Area Sales Manager Job vacancy at Mumbai Central Track in Alkem Cardiology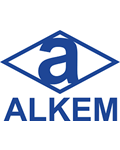 ---
*Area Manager in Alkem Cardiology Div.

Area- Central track (Sion to Mulund, Chembur ) + *Kharghar to Raigad

Experience :- Min 2 years experience in Cardio diabetic segment as an area manager ,preferably in same areas.
Age Limit :- Less than 34 years
Education-B.Sc/B.Pharm/
with Experience of ABM Min 2years and Bike, DL Compulsory.
Please refer
Suitable candidates.

Contact Pradeep Upadhyay (RM Alkem Cardiology Div)
Contact nos :- 9820449898/9322041982
Send resume @ pradeep.59601@alkem.com
---