Area Sales Manager job vacancy at Ambala, Indore, Jabalpur, Muzaffarnagar, Nashik, Pune, Udaipur and Cuttack in Univentis Medicare Ltd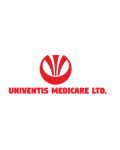 ---
Generic Division Vacancy
• Incumbent will be responsible for monitoring the working of medical representatives and ensured their order booking.
• Assessing client's needs and prospecting the customer potential.
• Setting sales targets for individual representatives and your team as a whole.
• Monitoring his/her team's performance and motivating them to reach targets.
• Will be responsible for doing the joint working with team and accomplish the targets.
• Coaching and mentoring team members.

Show Contact Details
---
---
Help your friends, Share this job!
Related Jobs